The Guggenheim Museum in Bilbao (Basque Country) was built based on a partnership between the Basque Institutions and the Solomon R. Guggenheim Foundation.
It is a architectural masterpiece, designed by the American / Canadian architect Frank Gehry.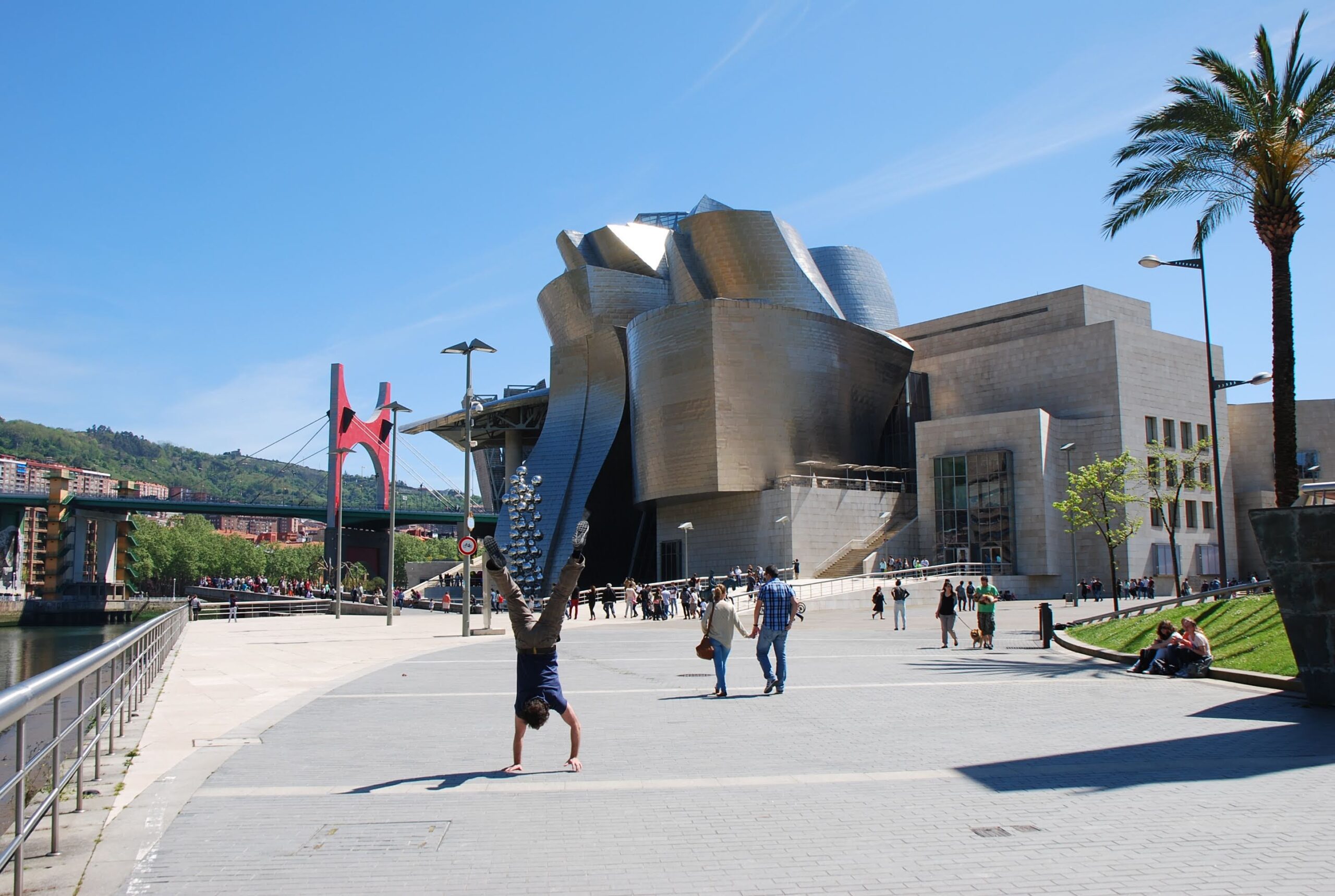 If you are visiting Bilbao the Guggenheim is a must visit. Its located at the Estuary of Bilbao and for sure a must see even if you decide to miss out the exhibitions.
Find more exciting places to travel to in Spain.
Related posts