If you visit Valencia you will for sure go to the Ciudad de las Artes y Ciencias. An architectual master piece which as well was expensive enough for the city of Valencia. Originally budgeted for 300mio €, the project was finished costing over 1,200mio €.
In the picture above you see me in the old river bed of the Turia which now was redirected and the bed serves as park and bicycle road. Valencia for this reason is one of the most bicycle friendly places I have been in Spain. You can easily move in the whole city on a bicycle, no need for other means of transport.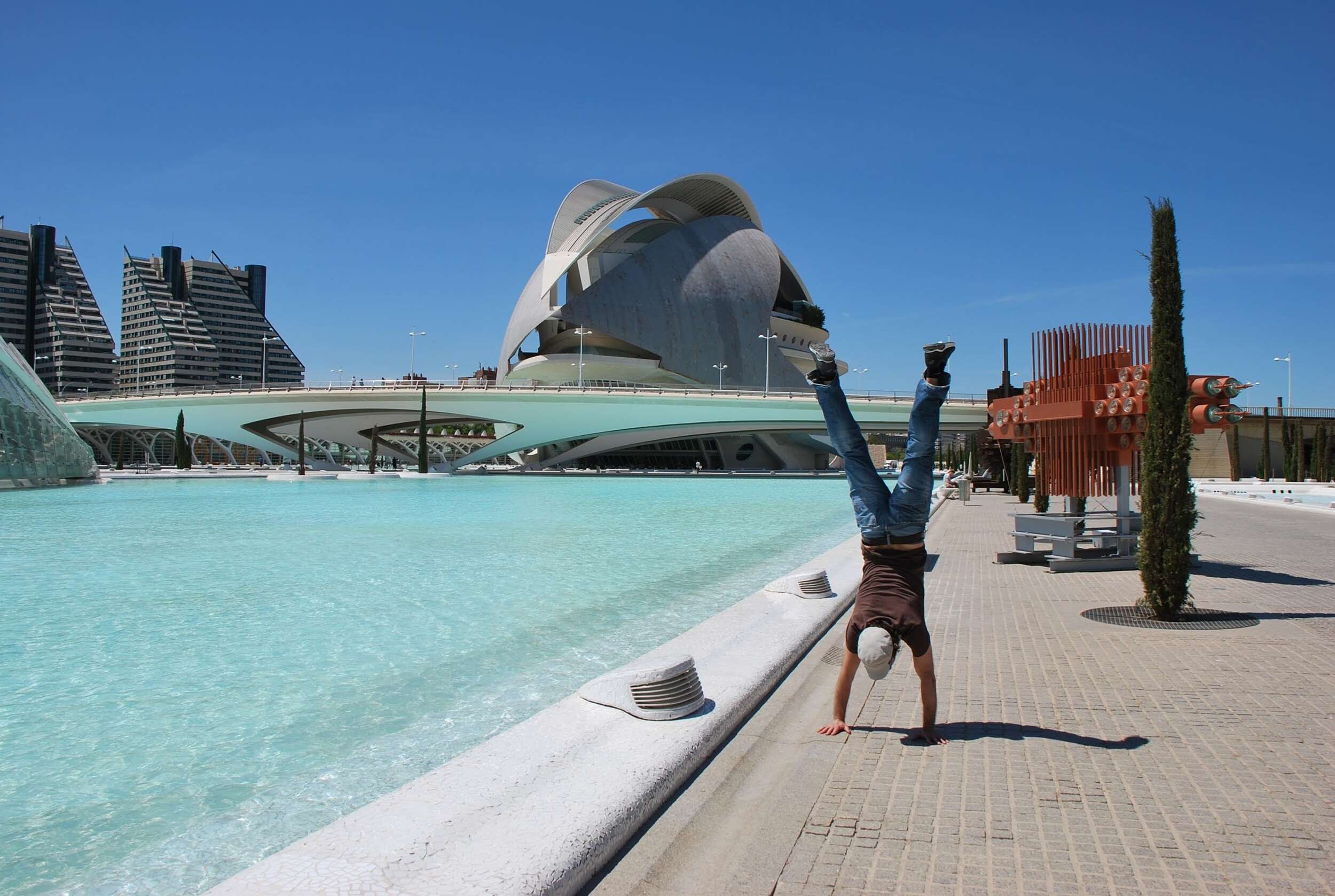 Find more exciting places to travel to in Spain.
Related posts